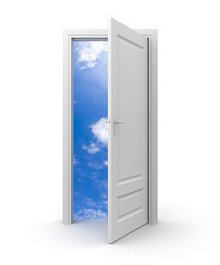 Lemurian Healing, Angelic Healing, Reiki and Counselling online wherever you are. Now also available: Wave Genetics Age Reversal Healing
Wave Genetics Healing Practitioner, Advanced Certificate in Counselling Skills and Theory, Reiki Master, Certified Advanced Distance Lemurian Healing TM practitioner, practising in central Edinburgh, and online.


John practises healing and counselling techniques which can help with many body and mind issues including lessening stress, boosting immunity, decreasing physical pain, depression, anxiety and boosting depleted energy levels.
He trained in counselling over three years at Fife College in Kirkcaldy from 2000-2003 and has used the skills and knowledge gained from this to inform and help his healing, counselling and teaching practice since then.
John recently completed a training to be an online Lemurian HealingTM Practitioner and is listed on the Lemurian Healing website as a practitioner.
lemurianhealing.com/sessions/practitioners
Lemurian Healing is a modern name for an ancient approach to healing. Originating in the Goddess temples of Lemuria, this simple, gentle technique facilitates profound healing (from
lemurianhealing.com
)
John has been a Reiki practitioner since 1995 when he first learnt it. He worked on a volunteer basis for two years at the Prince and Princess of Wales Hospice in Glasgow, at Acorn Counselling Edinburgh and has since worked in private practice.
John is also a part-time school teacher with over twenty five years experience (including using counselling in school). He brings these skills and experience to his counselling and Reiki teaching. He is a Reiki teacher with monthly online workshops.
John practises Angelic Healing a very calming and beautiful healing modality.
Hi John
I would like to thank you so much for an amazing session.The experience was quite incredible from the deep crystal cleansing which was such a beautiful moment in a lifetime and I was so lucky to have experienced it.
The total relaxation and rejuvenation was something that was really appreciated and needed in these unprecedented times .
Thank you
Jill.

John's Angel healing was so calming and peaceful. I felt transported to a beautiful place, inside an amethyst dome, lying on a polished amethyst bed while surrounded by the Archangels. I felt their presence in the form of electrostatic energy around my head and face. Their peace and energy was truly Divine. Thank you John
?? - recent angelic healing testimonials.
He is passionate about assisting to positively affect mental and physical health and well-being and looks forward to making contact with you to discuss how it can help you. John has helped people with:
stress
relationships
school or work issues
anxiety
bereavement
redundancy
depression
addiction
physical and emotional pain
asthma
improving organ functioning
cancer
male and female issues
Felt session greatly helped in a time I felt highly stressed. Colette, Lanarkshire. (counselling)Karl (London)

John is a great listener. This has been the first time I have accessed counselling and he made sure I was comfortable and able to explore my emotions. John is clearly a very kind and understanding man and our sessions helped me greatly. I would not hesitate to recommend him.David (Glenrothes) on his Reiki 1 training

I found the Reiki course very interesting and informative. John guided me through it with patience and skill. His supportive approach helped to demystify my uncertainties regarding the health benefits of Reiki. I would have no hesitation in recommending this course to anyone who wishes to understand the essence of Reiki practice.

Ciaran (Edinburgh) on a Reiki therapy session.

John was very nice and warm to work with. He provided a relaxed environment and approach to his service. His Reiki technique was amazing and very powerful. I would highly recommend attending a session with John..



As well as practising John also teaches classes on how to do Reiki on self and others.


John lives in Edinburgh and at present works online.

I will shortly be updating the site with information about my new service: Wave Genetics Healing.
In the meantime look here to find out more.

I am listed as a Wave Genetics Therapist on the Life Energy Solutions website here.